An Efficient Business Complex for an Efficient Working Day
Residential & Living Compounds
Your investment in KK-BUSINESS-BUILDING is optimized with the flexible spacing alternatives provided.  A variety of work spaces are available to accommodate varying needs from 134 to 2465 m2 per floor with a total floor area of 9860 m2, the flexible design allows you to set up the interior of your office efficiently.
Maximized employees productivity is promoted by the pleasant working environment assured by a flood of daylight into the Building thought the insulated glass facades – as per world class staff performance studies.
Your valuable time is important to us; focus on Managing your Business and Leave the hassle of technical operations and 24/7 housekeeping and security for the KK-BUSINESS-BUILDING management Team.
Your space is optimized through the shared seminar and large meeting rooms.
Full security is guaranteed to your employees and customers with a state of the art security system covering the garage, all entrance gates and public areas.
Trained security personnel are on duty 24/7 and an advanced surveillance system covering the building is installed. 
The building is equipped with fire fighting systems and alarms. Emergency exits are clearly marked and easily accessible.
The Commercial and Administrative Areas have separate entrances and access doors to control the flow within the building without violating security.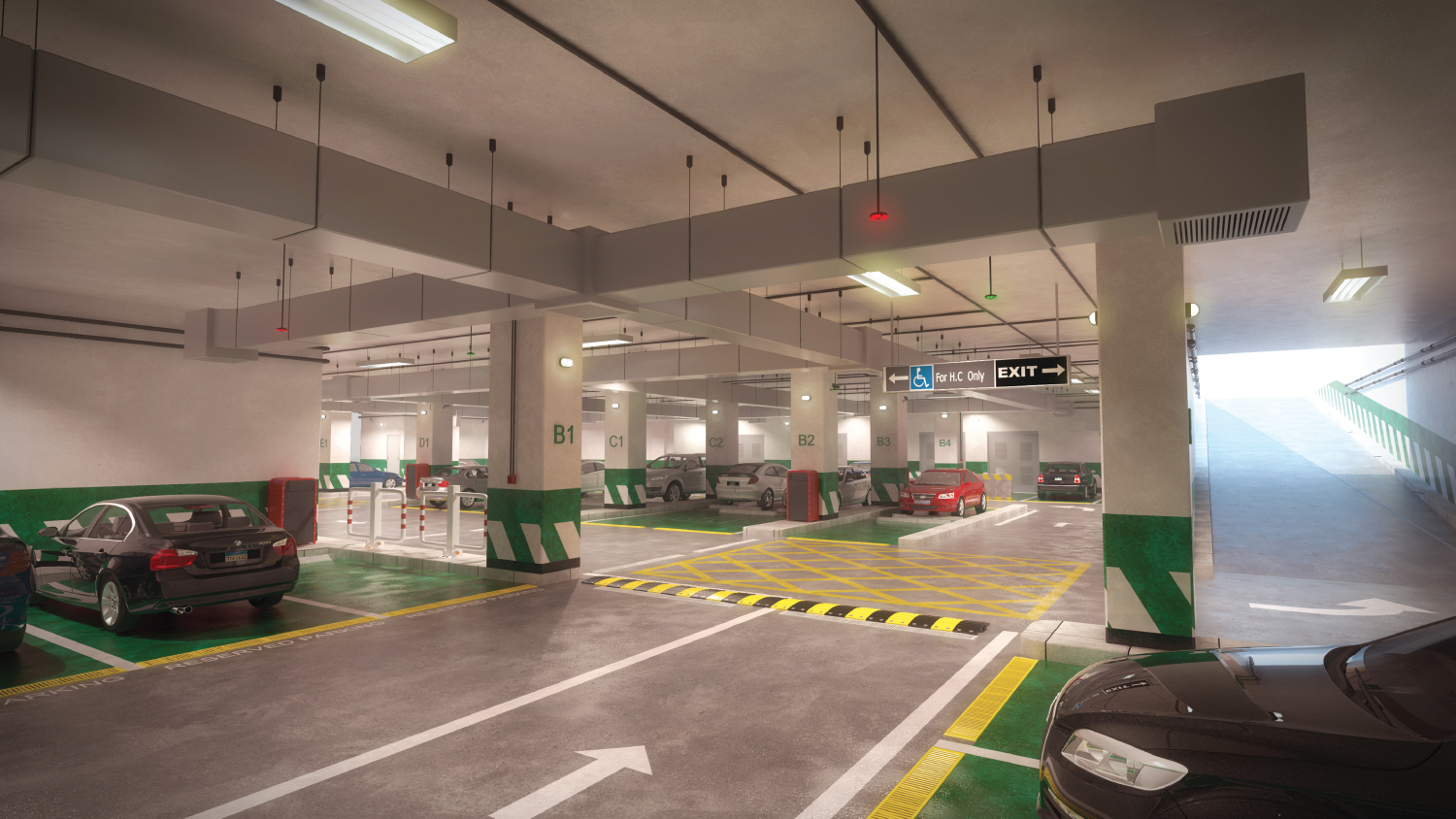 No parking stress or delay with plenty of parking spaces available in our secure indoor garage built over 3000 square meters and housing 90 parking spots. 
An additional 28 spots are available in our outdoor parking lot. 
A secured parking spot is available for Money Transport Vans and a dedicated zone is reserved for people with special abilities near the elevators.